Dr. Catherine Baer-Mirza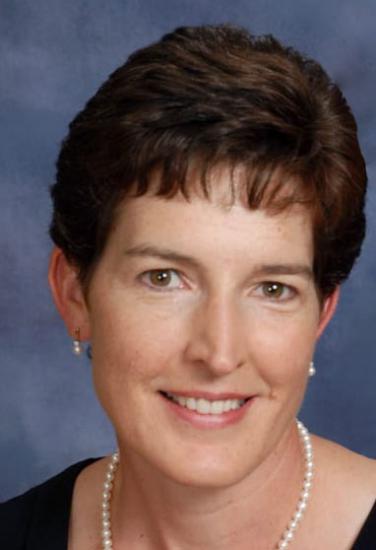 Dr. Catheriene Baer-Mirza is a General Dentist. She earned her Doctor of Dental Surgery from Marquette University (Milwaukee, WI) in 1996, following her BS in Dental Hygiene in 1992. Dr. Baer-Mirza and Dr. Mirza started their dental careers in Bellmore, NY where they owned their first dental office. In 2004, they returned to the Midwest to raise their family.

Dr. Baer-Mirza worked in Freeport until 2012, when she bought retiring Dr. A. Castrogiovanni's practice (off Rockton Ave.) and relocated it to the Main St. Location.

Dr. Catherine Baer-Mirza is passionate about dental education and the prevention of dental diseases. She works tirelessly to educate herself and her patients, whether expectant moms and infants or the elder and medically challenged, of the latest issues that affect our dental health. Dr. Baer-Mirza continues to volunteer her time and resources to Rockford and surrounding Communities whether it be at the schools for Dental Health Awareness Month (educating children), Small Group presentations to new/young parents, Edgewater Neighborhood activities, Free Dental Day services, or Free Dental Care for Veterans... her heart is in all things!

Dr. Catherine Baer-Mirza strives to be the best! She encourages others to be the best version of themselves .. "to see a change in the world, you must be the change ... start with yourself!"

Dr. Baer-Mirza remains active in her Faith Community. She taught Religious Education for 10 years. She contributes countless service hours to various Faith/Parish functions and sponsors Boylan Sports and student functions.

Drs. Baer and Mirza restarted the local Dental Explorer Program in 2016, which encourages High School students to take a good look at all of the career opportunities the Field of Dentistry has to offer.

When Dr. Baer is not running an office or practicing Dentistry she could likely be found multi-tasking the balancing act of keeping up with a fast-paced family. She gardens both vegetables and flowers and preserves most of her harvest. In the past, she has shared her love of gardening with Elementary aged children and raised food for local food pantries - thru Plant a Row for the Hungry.

You can always spot Dr. Baer at local sports events rallying support for the team, and cheering her 2 sons on in whichever sport they participate in.

Dr. Baer is a Scout at heart. She actively volunteers her time and talents to the local Council and Troop, either as a merit badge counselor for various subjects, committee member or parent. Both of her sons achieved the highest rank of Eagle Scout by the time they were 14. "Scouting is a program with merit, helping our youth become the leaders of tomorrow that America so desperately needs today!"

Dr. Baer-Mirza would like that opportunity to help you and your family achieve your best dental health.
Memberships and Affiliations:
Winnebago Co. Dental Society
Chicago Dental Society
Past U of I Master Gardener