Cosmetic Dentistry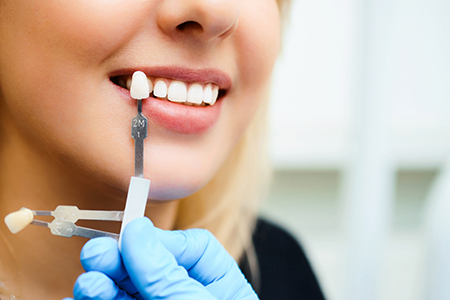 Cosmetic & Restorative Dentistry
At Rockford Family Dental, Dr. Razvan Mirza provides quality cosmetic dentistry to the Rockford and surrounding areas, ensuring you're left with a picture-perfect smile.
During your initial exam, Dr. Mirza will identify your needs and help develop a comprehensive cosmetic or restorative dental plan. From simple procedures such as teeth whitening and cleaning to veneers, crowns, dental implants, bridges, dentures, Dr. Mirza would like to be your Rockford Cosmetic Dentist.
Rockford Family Dental strives to make you feel like you're part of our family. From the initial exam to the final appointment, no matter what your cosmetic or restorative dental needs are, we want you to be happy with the way your teeth look. Contact our office today or click one of our cosmetic dentistry links below to learn more about our dental cosmetic and restorative services.
---
Our Services