Loyalty Program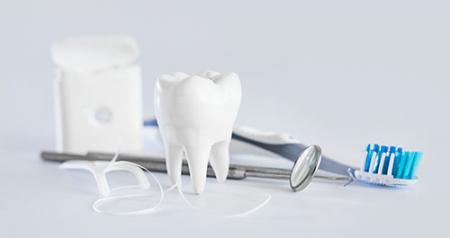 Dear Rockford Family Dental Plan Members,
The Rockford Family Dental Membership Plan was created to help patients in our office that did not have insurance. The plan offered reduced fees on all dental procedures in our office. Since its creation members have expressed gratitude for the benefits the plan offers.
Dr. Baer-Mirza and Dr. Mirza have been working hard to try to make the plan better. Starting January 1st ,2020 the plan will offer more benefits to our loyal members. The Plan will cost $10.00 per month per member. The membership fee includes 1 Exam, 6 intraoral radiographs and 2 adult/child healthy mouth cleanings per year. Each member will receive a member packet which will include the member plan fee schedule, a membership card and an explanation on how the plan works.
Some of you might ask why charge for the plan at all. The fee associated with the plan is more of a prepayment for preventive services. An ounce of prevention can save lots of time and money in the future. An exam under the plan is $28.00, 4 Bitewings radiographs are $40.00, and an adult healthy cleaning is $72.00. When you add these services, the fee is $140.00. The plan, for one year costs $120.00 which offers the average member a saving of $92.00/year.
Why sign up for our loyalty plan?
Without the membership/loyalty plan, these services will cost $211.00. With the plan the member saves 33% for their yearly maintenance. The Plan offers dental work at a set reduces fee (savings of 20%-45%) without having to shop around, no limited yearly maximum, confusing co-pays or deductibles, and no non-covered services. You are in control of your dental needs
We are offering two way to pay for the membership:
One payment of $120.00 in January 2020
Two payments of $70.00 in 2 consecutive months (January 2020 and February 2020)
Do not wait to sign up for the plan till your next visit or you will have missed the benefit. Please contact our office at 815-964-8713 or stop by to pick up your membership packet.
Happy Holidays
Dr. Baer-Mirza and Dr. Mirza