Child Dentistry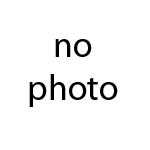 For your children's dental needs you can visit our Pediatric Dentist, Dr. Catherine Baer-Mirza. Catherine specializes in the dental care of children, having attained the necessary training to become a specialist in the pediatric dental field. Pediatric Dentistry includes the ability to explain and provide comprehensive preventive oral health care, from infants to children through adolescence. Dr. Catherine Baer-Mirza can also provide dental care for those with special health care needs.

The American Academy of Pediatric Dentistry currently takes the position that a child should have a dental exam by age 1. This helps the dental professional better evaluate the home-care and dietary practices that need to be improved to avoid the early patterns of dental decay we are seeing on very young patients.
What to expect during your visit
During the short dental examination visits, Dr. Catherine Baer-Mirza welcomes parents to sit with child in the chair. Dr. Baer-Mirza will evaluate your child's jaws, gums and eruption patterns after which she may recommend a cleaning for your child's teeth, applying topical fluoride to help protect against decay. Dr. Catherine will also review home-care techniques with you in regards to properly cleaning your child's teeth to ensure early patterns of decay do not persist.
Back to top